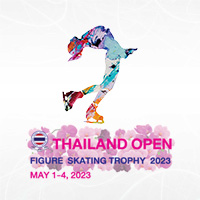 2023 Thailand Open Figure Skating Trophy
MAY 1–4, 2023
Bangkok, Thailand
@IWIS International Training Center - ISU Center of Excellence
General Rules and Regulations :

The 2023 Thailand Open Figure Skating Trophy in Single Skating will be conducted in accordance with the ISU Constitution and General Regulations 2022, as well as the current ISU Rules and Regulations and ISU Communications valid for the Season 2022/2023.

Participation in 2023 Thailand Open Figure Skating Trophy is open to all Competitors who belong to an ISU Member, and qualify with regard to eligibility to Rule 102, provided their ages fall within the limits specified in Rule 108, paragraph 3 a) and they meet the participation citizenship and residency requirements in Rule 109, paragraphs 1 through 5 and ISU Communication 2030 or any update of this Communication.

In accordance with Rule 109 of the ISU General Regulations and ISU Communication 2030 all Skaters who do not have the nationality of the Member by which they have been entered or who, although having such nationality, have in the past represented another Member, must produce an ISU Clearance Certificate. Passports of all Skaters, as well as the ISU Clearance Certificate, if applicable, must be presented at the accreditation of the event for verification.

Competitors must be entered through their respective Member Federation.
Hosted by

Figure & Speed Skating Association of Thailand
Supported by

ISU Development
Remark
For extra ice time reservation, Please check the availability at
Click here >> www.iwisicecenter.com <<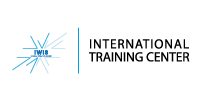 Documents for (International)

2023 Thailand Open Figure Skating Trophy
Documents for (Interclub)

2023 Thailand Open Figure Skating Trophy